About
Art Historian turned jeweller, Cece Fein Hughes has spent her life studying the evolution of beautiful artwork throughout history. Cece studied History of Art at Exeter University followed by stretches at Christies and Sotheby's before finally turning her attention to the trade of goldsmithing in 2018. It was during her studies at the British Academy of Jewellery that Cece fell in love with the ancient art of enamelling; a technique that her work rediscovers for all its endless possibilities. Taking inspiration from the journey of enamel - imagining the Celtic warrior's hand-painted battle armour, the Byzantine princesses' gold and enamel head pieces and Renaissance diamond encrusted jewellery - Cece pays homage to these ancient stories while interweaving her own style and love for fairy tales and old school tattoos by creating miniature canvases of artwork through her jewellery.
Each ring or pendant starts its journey in Cece's London workshop, made by hand and forged from beautifully deep and rich recycled 18ct yellow gold. It is then passed on to one of London's most renowned enamellers where every design is hand engraved and then hand painted using fire and crushed glass to recreate each design perfectly. The piece is finally embellished with pearls and star set diamonds to complete the miniature scene. This meticulous and precious process means every ring is individual to the wearer; a mystical heirloom to last generations.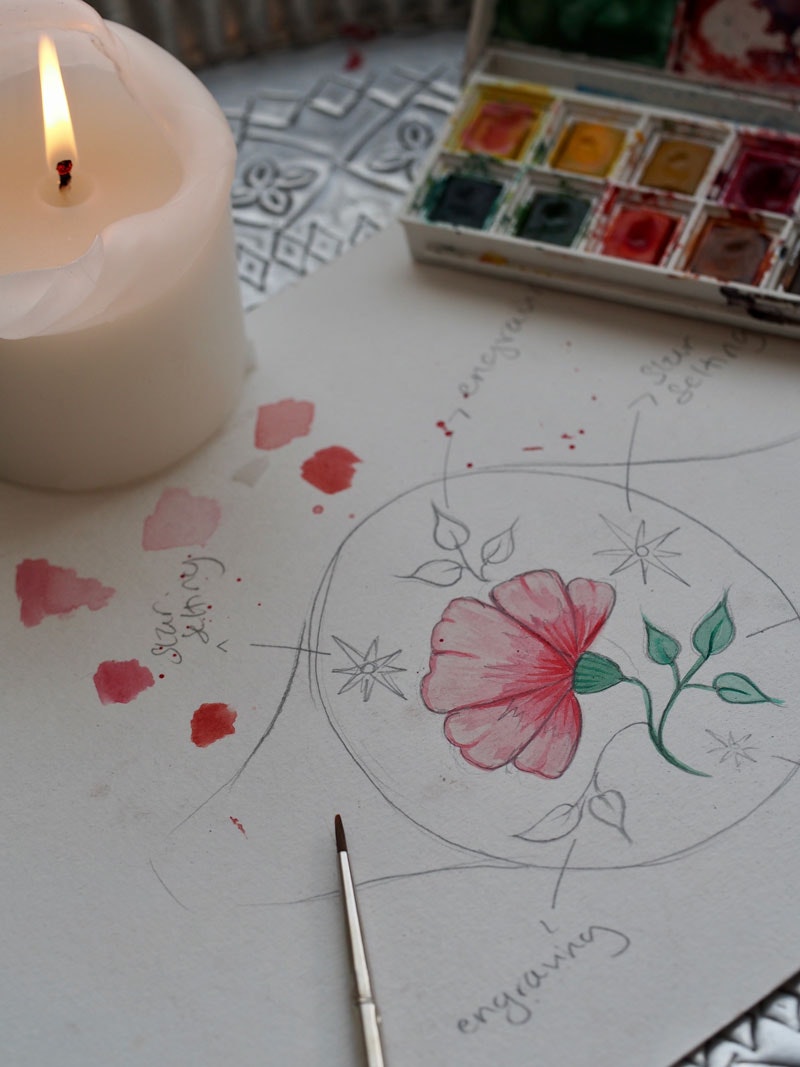 Each piece is bursting with symbolism and pays homage to Cece's love of the bold lines, bright colours and iconic designs of retro tattoos. Her imagery spans animal totems, nautical imagery and mythical creatures, many of which are inspired by her deep-sea diver father and the stories that he would tell of his adventures beneath the waves. Her father's own tattoos and the stories that they tell are a constant inspiration for Cece's work: her pieces are miniature works of art brought to life in 18ct gold, each with its own story and symbolism.