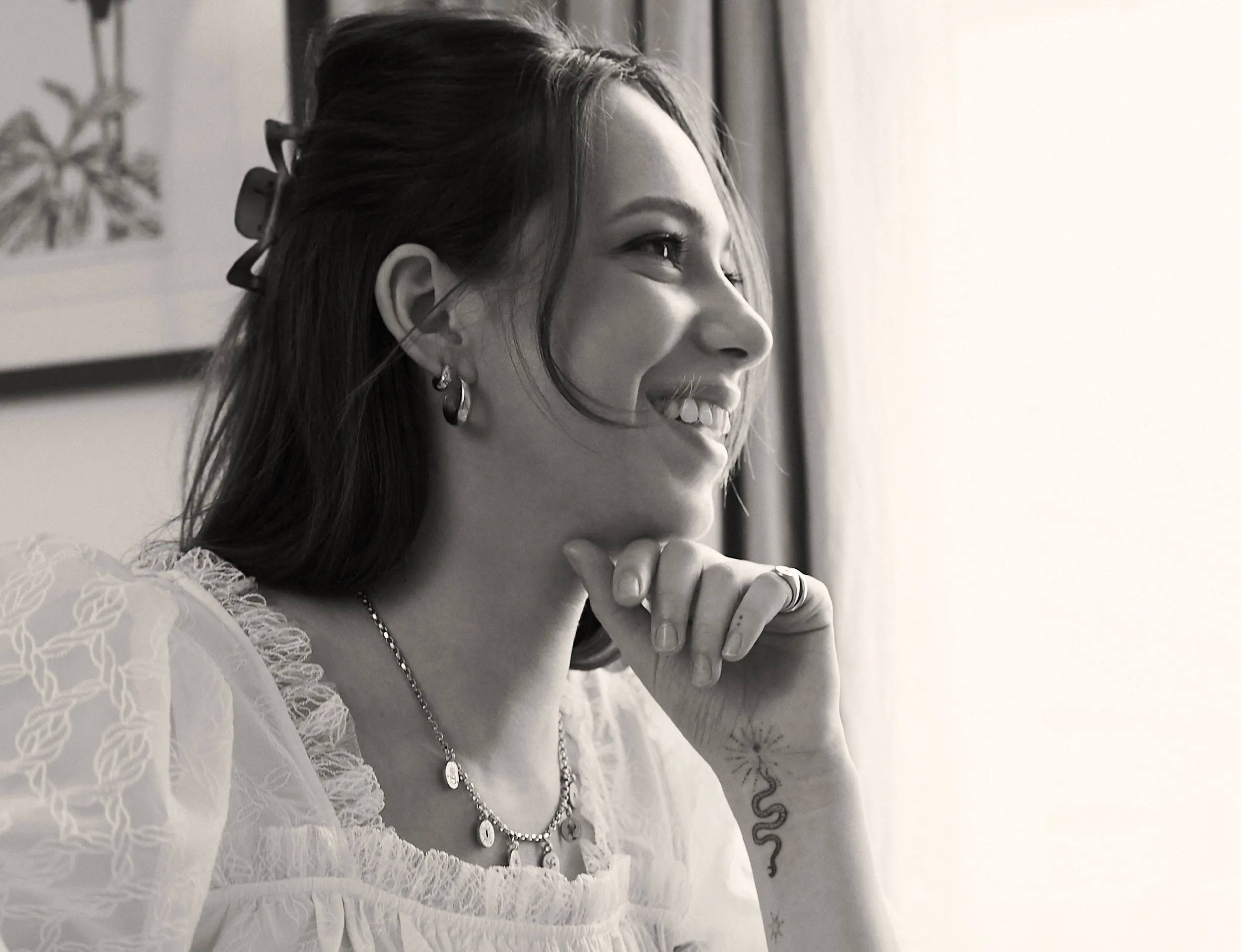 In a world of folklore, fairytales, nautical tattoos… 
"Born into a family of artists and bohemians, I've been immersed in magic and story from the first moments of my memory"
Cece Jewellery immerses you in a world of beauty and curiosity.
In exquisite fine jewellery, Cece draws on motifs of nature and imagination, shifting between earthly and ethereal at will.
Brimming with wonder, each piece is a miniature marvel of artistry and storytelling. In a fairytale realm for the modern-day, Cece creates art alive with magic and meaning.
Crafting a design language both tangible and otherworldly, Cece's hand-enamelled jewellery moves the eye and heart.
Inspired by the storytelling and styling of old-school tattoos, Cece tells stories on a golden canvas. Drawing on mythology and symbolism, each design creates and reflects meaning for its wearer.
Bespoke jewellery crafts personal mythology in gold and enamel. In these unique creations, Cece narrates intimate tales of love and remembrance, celebration and reflection.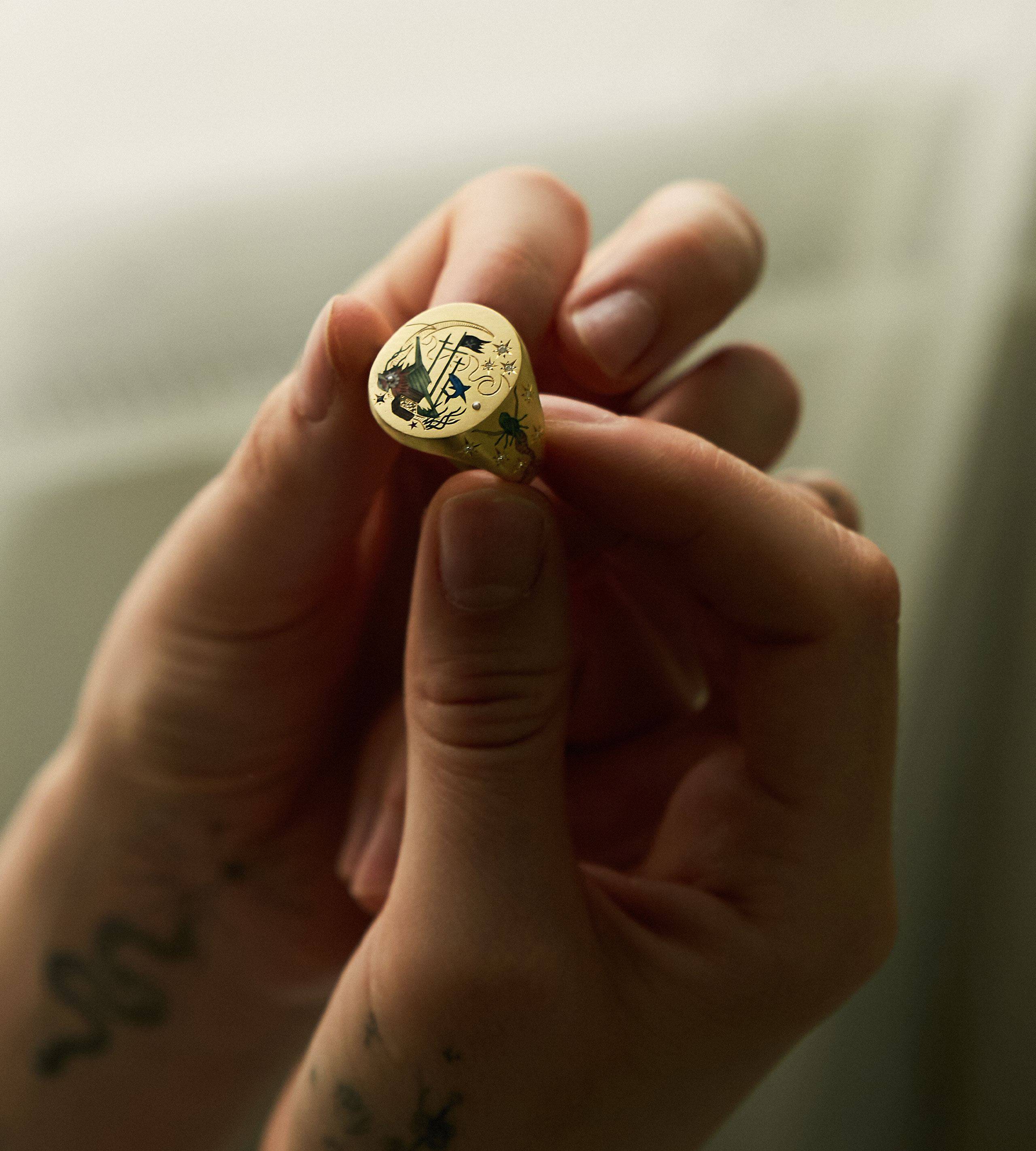 Each ring or pendant starts its journey in Cece's London workshop, made by hand and forged from beautifully deep and rich recycled 18ct yellow gold. It is then passed on to one of London's most renowned enamellers where every design is hand engraved and then hand painted using fire and crushed glass to recreate each design perfectly. The piece is finally embellished with pearls and star set diamonds to complete the miniature scene. This meticulous and precious process means every ring is individual to the wearer; a mystical heirloom to last generations.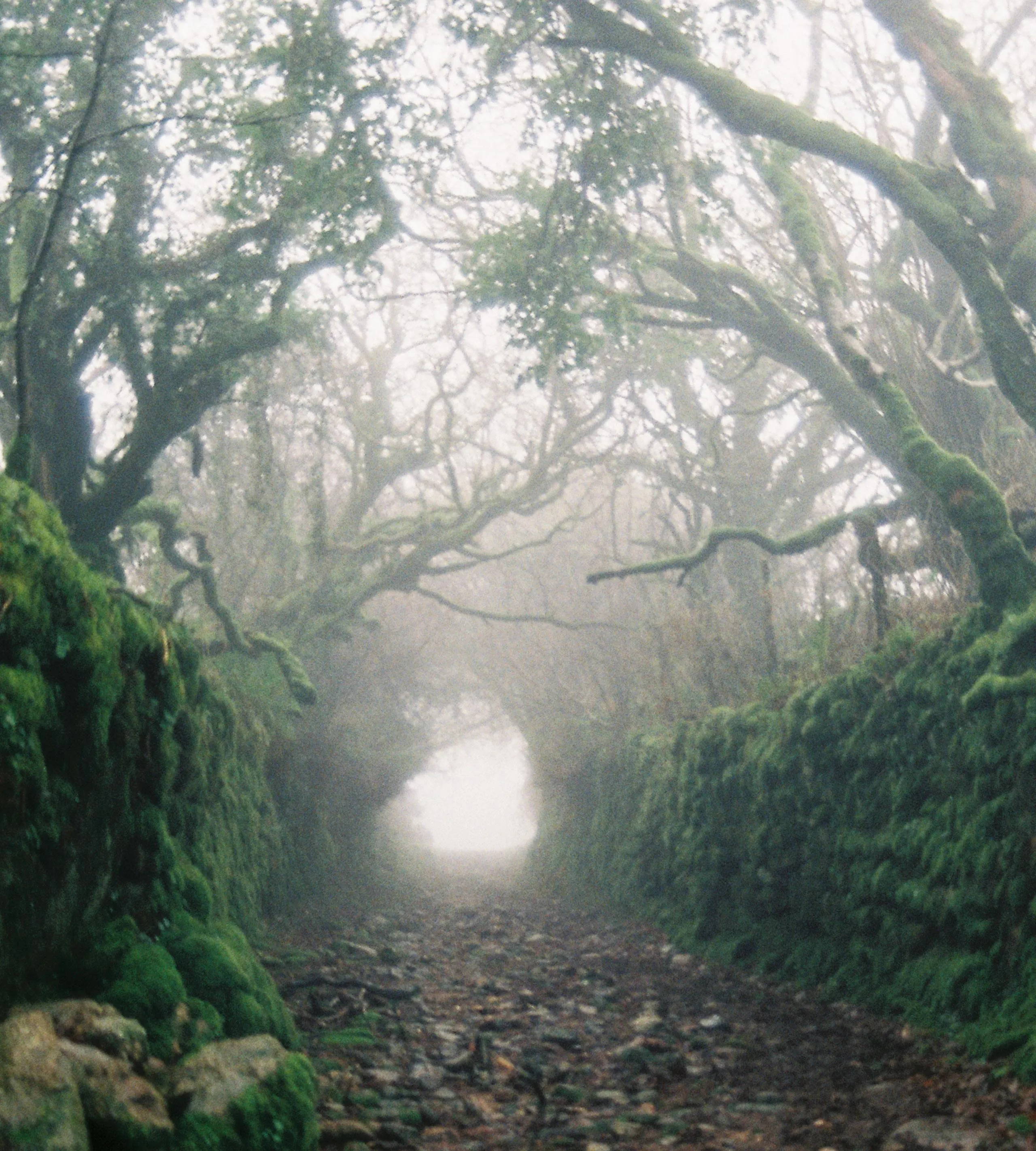 "Growing up in Dartmoor, the folklore and fairytales of our wild English moorland surrounded me. I was lulled to sleep by the tall tales of my deep-sea diver father, tracing the outlines of his tattoos and his stories beneath the waves.
Studying History of Art at Exeter University, I discovered the allure of the stories behind art. Later, my mother and I would walk the corridors of the V&A together, discovering all of it's beauty and wonder. On one such visit I found a renaissance gold band, crafted in France and enamelled with pink-and-white flowers. Engraved with declarations of love, the fusion of beauty and meaning took my breath away.
Inspiration bloomed, and a new chapter had begun.
At the British Academy of Jewellery I studied design, and in the workshops of Hatton Garden I discovered the alchemy of our craft. At the end of a day's making, gold has become jewellery, and a story has come to life.
The mythical creatures and legends in my work are a reminder of the fascinations of my childhood. These days, I understand the mysteries and meaning contained in those tales.
I wear my heart on my sleeve and pour my inspiration into jewellery. I believe the wonder of life is in the people we love, the stories we tell, and the art we create."
"I whiled away childhood in painting and drawing, creating worlds of my own. On a trip to India I became enchanted by intricate craft and jewellery, and inspiration began to grow."
Art of imagination and meaning deserves the most beautiful of mediums. Hand-enamelled on 18ct gold, Cece Jewellery is an ode to the alchemy of fine jewellery making.
Each piece is handcrafted individually in London by talented goldsmiths and stone-setters. At the heart of Cece Jewellery is the ancient art of champlevè enamel. From her original watercolour paintings, a master enameller recreates Cece's art in exacting and intricate detail.
To traditional craftsmanship, Cece brings a modern sensibility. All gold is recycled, and all stones are ethically sourced.